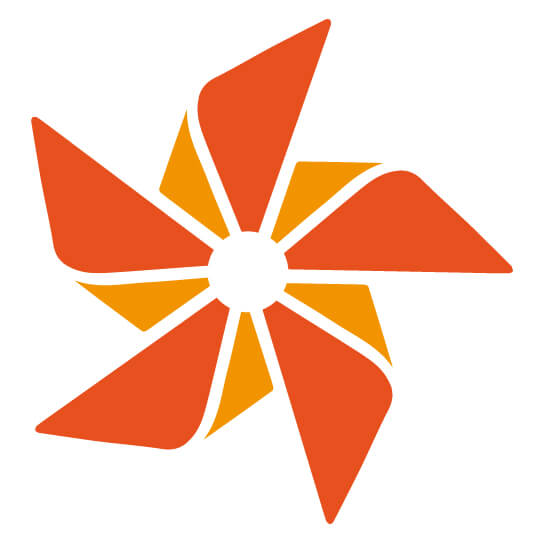 Individuals
Help your practitioner help you
Loffty is the world's most comprehensive mental health self-assessment tool that enables you to work more effectively with your GP, psychologist or other mental health specialist to improve your mental health. Loffty gives your practitioner more detailed information, more quickly, to help them make more accurate and timely diagnoses. They can then make better informed treatment decisions which lead to you feeling better, faster. Loffty also saves you time, money and effort because you'll need fewer consultations with your practitioner.
Loffty assessment gives the full picture
Loffty asks you questions about 30 of the most common and treatable mental health conditions including:
Major Depression
Complicated Grief
Obsessive Compulsive Disorder
Specific Phobia
Alcohol Dependence and Abuse
Marijuana Dependence
Heroin Dependence
Anorexia Nervosa
Gambling
Exercise Addiction
Post-natal Depression
Premenstrual Dysphoric Disorder
Panic Disorder
Social Phobias
Nicotine Dependence
Methamphetamine Dependence
Speed Dependence
Bulimia
Compulsive Sexual Behaviour
Screen (Device) Addiction
Bipolar Disorder
Generalised Anxiety Disorder
Post Traumatic Stress Disorder
Adult ADHD
Medication Dependence
Cocaine Dependence
Self-harm and Suicidal Ideation
Binge Eating Disorder
Work Addiction
Psychosis
Loffty also collects information about head injuries, a history of physical, sexual or emotional abuse as well as information relating to family history, current and past medication and side effects. These personal questions can be easier to answer to a computer than face to face.
It's important to remember that Loffty is not intended to replace your practitioner and it is not a diagnostic tool. It simply asks all the questions that would take your practitioner a lot more time to ask and provides them with a basis to ask further questions and form a diagnosis when you next speak with them. Loffty saves everyone a lot of time and consults and gets you to the point of diagnosis a lot sooner. Early intervention is extremely important in achieving better mental health.
Loffty is a convenient, affordable and easy way to ensure you get the best mental health care you deserve.
How Loffty works
Loffty will save you a lot of time, money and inconvenience and it is easy to use.
Find a practitioner
Click 'Register' or 'Find a practitioner' and select someone in the Loffty directory that you'd like to receive your Loffty report.
Register and pay
Enter your details including your name, date of birth and gender and pay online. A receipt will be emailed to you.
Complete assessment
Your Loffty assessment will take you about 15-30 minutes to complete on any connected device from home or elsewhere.
Book your practitioner
Call your practitioner to book an appointment to review your Loffty report. (Pay them for your visit as you would normally).
Loffty Pricing
Completing a Loffty assessment saves you time, money and inconvenience because Loffty collects the amount of information that would normally take two consultations with a psychologist or six 20 minute GP consultations to collect.
Loffty is available until 31 January 2021 at the special price of $19 per assessment.
WAS $59
NOW $19
per assessment
Prices shown in NZD, inclusive of GST
Join thousands of others who love Loffty


"Diagnosed with severe chronic fatigue syndrome, I was spending 18 hours a day in bed. I had brain fog and if I did anything I'd feel heaps worse. I tried all sorts of treatments but nothing would help or if it did it would just be for a short while. This had been going on for 10 years. As a result of finally doing Loffty, I am 100% well. I have plenty of energy, vitality and enjoyment of life. I'm really grateful for Loffty as it's made a huge difference in my life."
- Deb, Loffty user



"I had been unable to discuss my problems and so when I answered the Loffty questions honestly and got the results I was absolutely blown away! My life has completely changed since - I'm no longer depressed or anxious, I sleep a lot better, I haven't taken drugs for years and I drink very mildly."
- Roy, Loffty user



"For five to six years I suffered with some issues that were never able be diagnosed. I'm starting to feel a difference for the first time in my life...without the turning point of Loffty and what's happened since I don't know if I'd still be here."
- Drew, Loffty user



"I really wish I had had Loffty 20 years ago! After many years of trying different doctors and treatments and sleeping 18 hours a day, I'm now doing 40 hours a week at a high power job and I'm doing really well."
- Alex, Loffty user

Need urgent help?
If you are in danger, or you know someone else who is in danger or endangering others, call emergency services immediately on 111.
If it is not an emergency, but immediate counselling is needed, here are some options:
LIFELINE: Free call 0800 543 354 or free text 4357 (available 24/7)
YOUTHLINE: Free call 0800 376 633 (available 24/7)
YOUTHLINE: Free text 234 (available 8am to midnight)
NEED TO TALK?: Free call or free text 1737 (available 24/7)
KIDSLINE: Free call 0800 543 754 (available 24/7)
WHATSUP: Free call 0800 942 8787 (available for kids and teenagers from 12pm to 11pm Mon-Fri and 3pm to 11pm Sat-Sun)
DEPRESSION HELPLINE: Free call 0800 111 757 or free text 4202
Loffty is not for use in emergencies, so please DO NOT contact us if you need immediate help. Instead, use the details provided above.